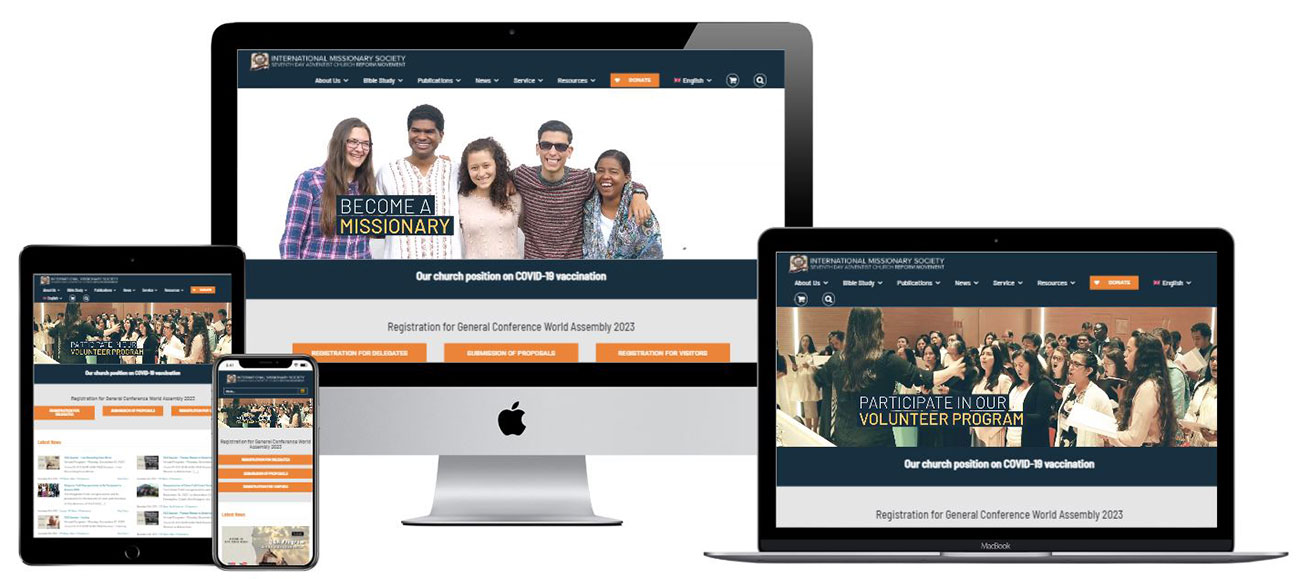 International Missionary Society
The International Missionary Society is a Christian denomination that takes the Bible as its sole foundation of faith and practice and believes in Jesus as the Son of God and the Redeemer. His imminent second coming to earth, faithfulness to the Ten Commandments of God, and the principle of nonviolence are central to the movement's fundamental beliefs. Having its roots in the advent message preached in the nineteenth century, the organization considers the preaching of the gospel to all the world to be its primary mission.
Project Details
Client:
International Missionary Society
Location:
Cedartown. GA, USA
Industry:
Religion
Web Services
Corporate Branding
Customized WordPress Design & Development
Fully Responsive Design
Mobile-Friendly Layout
Professional Services Section
Contact and Lead forms
Strong Calls-to-Action
Social Media Integration
Website Maintenance
Partner with Us
Since 2008, Deon Designs has been creating custom websites and doing digital marketing.
Contact us today for your website project for web design, SEO, or digital marketing.