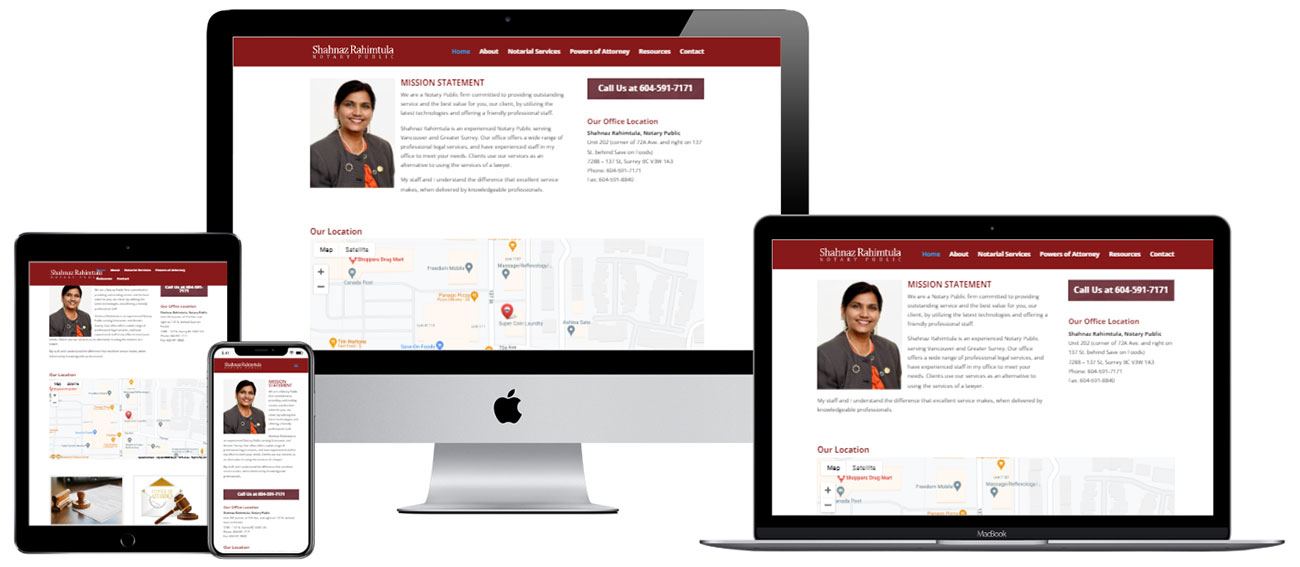 Shahnaz Rahimtula Notary Public
Shahnaz Rahimtula Notary Public is a Notary Public firm committed to providing outstanding service and the best value for you, our client, by utilizing the latest technologies and offering a friendly professional staff.
Shahnaz Rahimtula is an experienced Notary Public serving Vancouver and Greater Surrey. Their office offers a wide range of professional legal services, and have experienced staff in my office to meet your needs. Clients use their services as an alternative to using the services of a lawyer.
Project Details
Client:
Shahnaz Rahimtula Notary Public
Location:
Surrey, BC
Industry:
Notary
Web Services
Corporate Branding
Customized WordPress Design & Development
Fully Responsive Design
Mobile-Friendly Layout
Professional Services Section
Contact and Lead forms
Strong Calls-to-Action
Social Media Integration
Website Maintenance
Partner with Us
Since 2008, Deon Designs has been creating custom websites and doing digital marketing.
Contact us today for your website project for web design, SEO, or digital marketing.